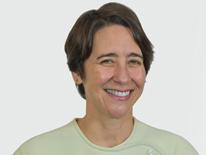 Dr. Amy Maisterra is the Deputy Chancellor of DC Public Schools. In this role, Dr. Maisterra leads the district's work to equitably align systems, resources, operations, and talent to best meet the needs of our schools. Dr. Maisterra most recently served in the District of Columbia's Office of the State Superintendent of Education (OSSE) as assistant superintendent of the division of K-12 Systems and Supports.
Dr. Maisterra gained her initial experience as an instructor of incarcerated teenage mothers and teens with emotional challenges. After pursuing her master's in clinical social work and serving as a clinician for several years, she held several positions within the School District of Philadelphia, where she managed behavioral emergency response, created a system of tiered student support, coordinated community schools, updated district policies, and managed attendance and truancy intervention with city agencies.
Dr. Maisterra came to the District in 2008 to join the education reform effort underway. Her work at OSSE initially focused on special education reform, and she supported the District's exit from two long-standing special education lawsuits. Dr. Maisterra also blended the agency's special and general education teams to ensure that funding, technical assistance, and monitoring more effectively addressed the needs of all learners.
Dr. Maisterra received her bachelor's degree from the University of Pennsylvania, her master's from Smith College School for Social Work, and her doctorate in educational leadership and superintendent certification from the University of Pennsylvania. She has presented at local and national conferences on topics related to her work. Her interests include fostering reflective leadership and solving practice challenges by creating strong, sustainable systems of school support.