The DCPS Engagement and Partnerships Office's Community Action Team (CAT) is comprised of four individuals who serve communities based on DCPS Clusters.
Each CAT member is responsible for building and sustaining strategic relationships with key community stakeholders, including those who have been historically underrepresented in our decision-making process.
The CAT is also responsible for assisting DCPS stakeholders in accessing information and resources offered by DCPS and communicating external needs and trends back to DCPS.
Connect with us on Twitter @DCPS_Community
Call (202) 719-6613 or email [email protected].
See the chart below to connect with the CAT member who works with your school community.
CAT Members
Damian Popkin, CAT Specialist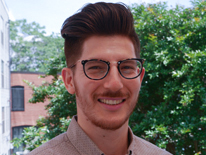 Damian is originally from El Salvador and grew up primarily in the DMV in Silver Spring. He has a passion for putting his skills to work in service of his communities. He worked as a Spanish-English Medical and Community Interpreter throughout the DMV, a Community Sports Organizer and Director in Montgomery County, and most recently as an educator in Ward 1. Damian believes in the power of buying in to create positive change, both individual and systemic. Damian believes all students deserve and need high quality opportunities and high quality support to take advantage of those opportunities. He looks forward to working with and supporting schools and communities on a larger scale. In his free time, he loves playing sports, fishing, and chasing down amazing meals with friends and family. Visit the Facebook page.
Email: [email protected]
Phone: (202) 615-9153
Dwaine Carr, CAT Specialist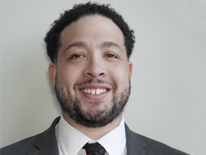 Originally from New Jersey, Dwaine Carr has been living in the DMV for the past 6 years. In his 10+ years in education, Dwaine has held a variety of roles, including Social Worker, Dean, Director of Social Emotional Learning, and most recently, Connected Schools Manager for DCPS before transitioning to the Community Action Team. As a Connected Schools Manager, he closely engaged with a variety of stakeholders while managing partnerships and resources. Dwaine holds a Bachelor's in Labor & Employment Relations with a minor in Psychology from Rutgers University and a Master's in Social Work from Kean University. He is passionate about the power of community and education, believing that all students and families should have access to the education and opportunities they desire, regardless of their circumstances.
Email: [email protected]
Phone: (202) 579-5382
Quintin Floyd, CAT Specialist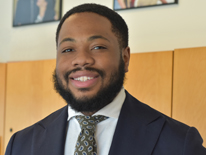 Quintin is a 6th generation native Washingtonian who grew up in Ward 8. He attended The Naylor Road School, then attended St. Vincent Pallotti High School in Laurel, MD. He is currently a Ward 5 resident and father to Zola Floyd, future class of 2036. Quintin has served as an afterschool coordinator and most recently as a community outreach assistant in the Mayor's office. He believes that all children deserve a quality education, equitable access to opportunities, and that all voices are needed to create change. Visit the Facebook page.
Email: [email protected]
Phone: (202) 805-2908
Sharona Robinson, Manager Community Affairs and Engagement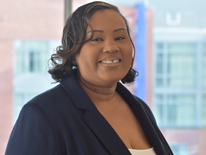 Sharona is a native Washingtonian who grew up in Wards 7 and 8. She attended Martin Luther King Jr. Elementary School, Jefferson Junior High School, and Ballou High School. She is a Ward 7 resident and mother of four Ballou graduates, Class of 2015, 2019 2021, and 2022. Sharona currently serves as the PTSA President at Ballou High School and has served on a variety of education committees, including the Chancellor's Parent Cabinet and the DC Advisory Committee on Student Assignment. She believes that all children deserve a quality education, no matter where they live. Although Sharona works with school communities across the city, her goal is to engage more families and community stakeholders, especially those who live East of the River. Visit the Facebook page.
Email: [email protected]
Phone: (202) 423-5091