Meals are on us! DCPS students will have access to meals at no cost during school year 2021-2022.
Food and Nutrition Services (FNS) supports student health and achievement by ensuring that all DCPS students receive nutritious meals that support academic success. We believe in providing appetizing school meals made from fresh, locally produced ingredients, and we strive to engage the entire DC community in implementing programs that encourage healthy decision-making and promote sustainable practices. Meal services are provided by DC Central Kitchen, DCPSEats!, and SodexoMagic.
DCPS participates in the following Child Nutrition Programs through the United States Department of Agriculture (USDA) as administered by the Office of the State Superintendent of Education (OSSE): National School Lunch Program, National School Breakfast Program, Child and Adult Care Food Program, Fresh Fruit and Vegetable Program, the Summer Food Service Program, and Seamless Summer Option.
Though all meals will be served free of charge in SY 21-22, we encourage families with children who do not attend a CEP school to complete the Free and Reduced Meal (FARM) application as soon as possible to ensure eligibility for other benefits. USDA and OSSE waivers that allow universal free meals are set to expire on June 30th, 2022.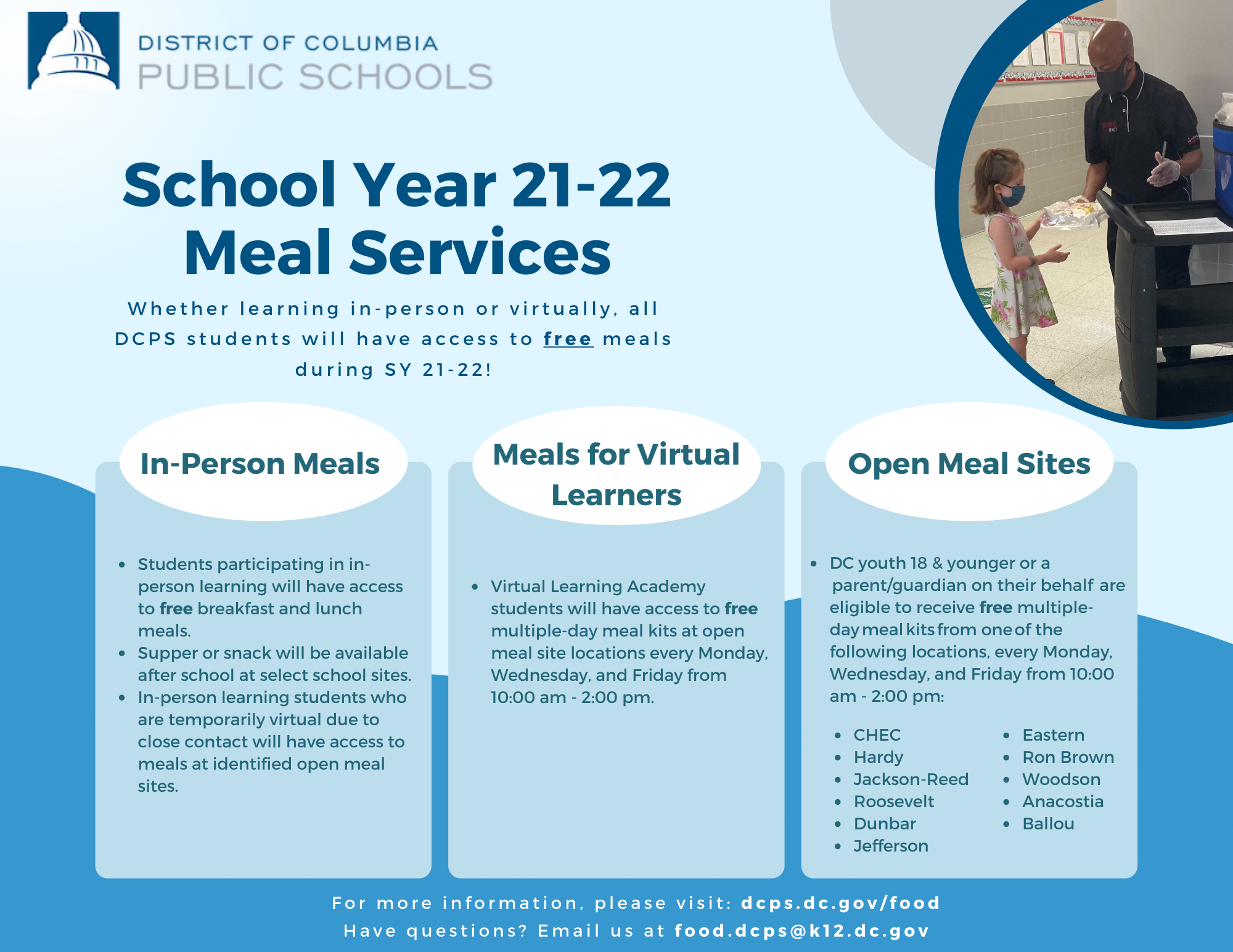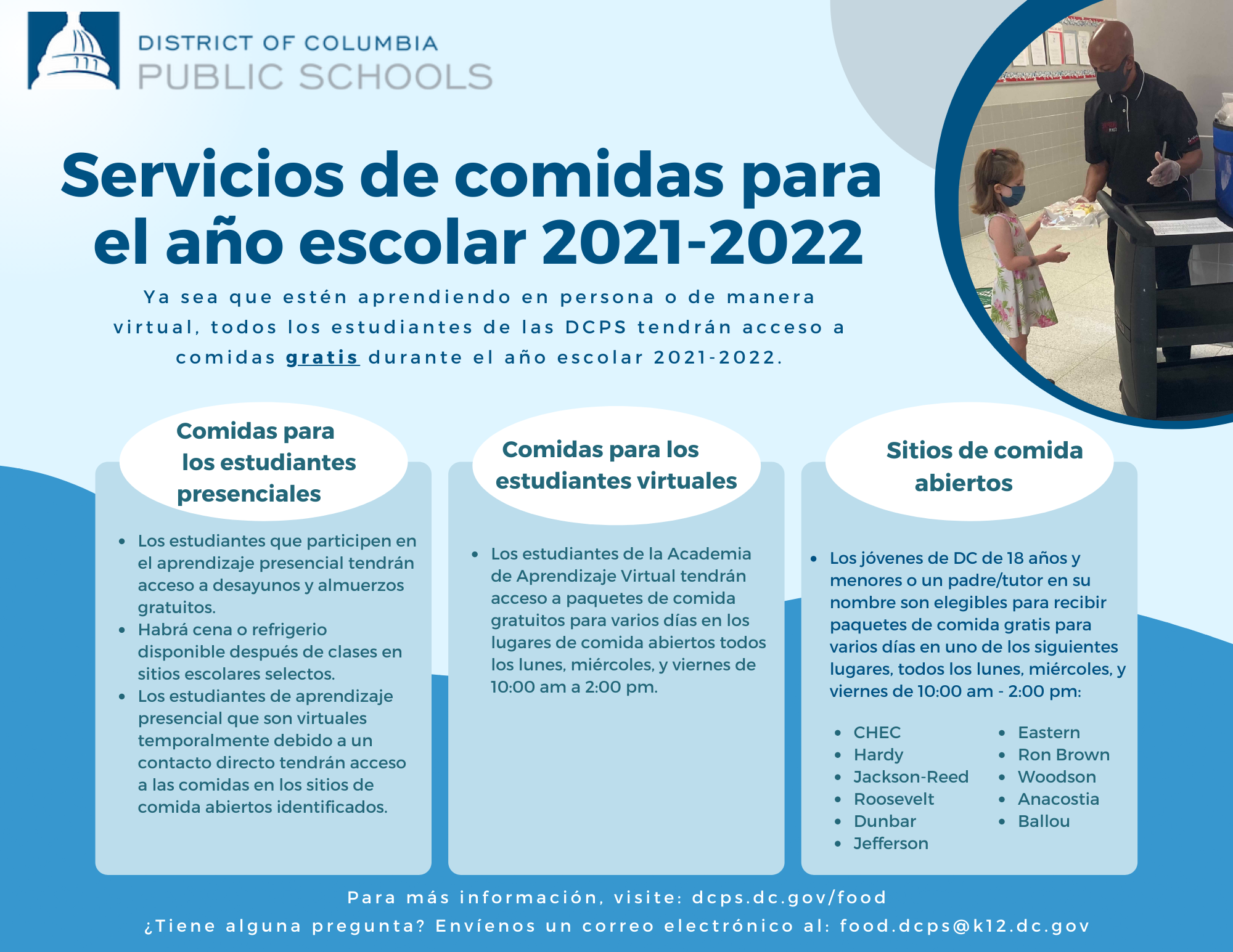 ---
We believe everyone deserves to be heard. Please submit feedback, comments, or questions to Food and Nutrition Services.
Interested in speaking with one of our five Registered Dietitian Nutritionists (RDN) on staff, who are the leading experts in food and nutrition? Email us at [email protected]. We look forward to connecting with you and your family!
Join the DCPS School Food Collaborative! The School Food Collaborative is a joint initiative of DCPS Food and Nutrition Services and DC Greens. Since the Spring of 2017, we have convened over 700 community stakeholders including parents, students, educators, and other invested community members and organizations in order to collect feedback and input on the state of school meals. If you are interested in receiving the DCPS School Food Collaborative quarterly newsletter, sign up here.
---
DCPS Food and Nutrition Service Contact Information
Food and Nutrition Services Department
[email protected]
(202) 299-2159
Robert Jaber
Executive Director
[email protected]
USDA Nondiscrimination Statement
District of Columbia Human Rights Act