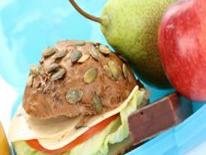 If your student requires dietary accommodation, please review the below information and complete the appropriate dietary accommodation form.
Before completing a dietary accommodation request form, please note:
A new form must be completed each school year and each summer.
Dietary accommodations are tracked at the school level. If your student transfers to another DCPS school, the form must be resubmitted with updated school information included.
Dietary accommodation forms are to be submitted via email to

[email protected]

or in person to your school registrar's office.
Forms must be complete before accommodations can be met; including parent/legal guardian signatures and licensed medical provider signatures (when applicable).
It is the responsibility of the parent/legal guardian to provide current medical/nutritional needs of the student, submitting new forms as needed.
Please select the timeframe for which your student requires dietary accommodation:
USDA Nondiscrimination Statement