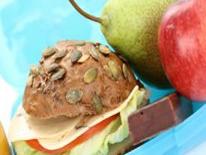 Free and Reduced-price Meal (FARM) Application School Year 2021-2022
For school year 2021-2022 students at all DCPS schools will receive meals at no charge. This includes breakfast and lunch, plus supper and snack at applicable schools.
Despite universal free meals for SY 21/22, DCPS FNS encourages parents/guardians of students who do not attend a Community Eligibility Provision (CEP) school to complete the Free and Reduced Meal (FARM) application to ensure they are eligible for other benefits.
Many students qualify for FARM, your student may qualify through one of the following ways:
For School Year 2021- 2022, 86 of our schools qualify for free lunch under the USDA Community Eligibility Provision (CEP). To see a list of these schools, please visit: dcps.dc.gov/page/community-eligibility-provision-cep-schools. Households where all students attend a DCPS CEP school do not need to complete a FARM application and will automatically be eligible for all benefits associated with approved FARM status.
At DCPS schools (listed below) students may automatically qualify for free meals in one of the following ways:

Students in households receiving benefits from the Supplemental Nutrition Assistance Program (SNAP) or Temporary Assistance for Needy Families (TANF).
Foster children that are under the legal responsibility of a foster care agency or court.
Children who meet the definition of homeless, runaway, migrant status.
If your student does not meet the above qualifications and attends a DCPS school listed below, then a Free And Reduced-price Meal (FARM) Application is required to qualify for free meals based on family income.
Benjamin Banneker High School
Brent Elementary School
Capitol Hill Montessori
Deal Middle School
Duke Ellington
Eaton Elementary School
Hardy Middle School
Hearst Elementary School
Hyde-Addison Elementary School
Janney Elementary School
Key Elementary School
Lafayette Elementary School
Ludlow-Taylor Elementary School
Mann Elementary School
Maury Elementary School
Military Road Early Learning Center
Murch Elementary School
Oyster-Adams – Adams Campus
Oyster-Adams – Oyster Campus
Peabody Elementary School
Ross Elementary School
Shepherd Elementary School
Stevens Early Learning Center
Stoddert Elementary School
Stuart-Hobson Middle School
School Within A School – Goding
School Without Walls – Francis Stevens
School Without Walls High School
Van Ness Elementary School
Watkins Elementary School
Wilson High School
See the Federal Income Eligibility Guidelines below if you believe your household qualifies:
Household Size

Maximum household income amounts

Annual

Monthly

Weekly

2

$32,227

$2,686

$620

3

$40,626

$3,386

$782

4

$49,025

$4,086

$943

5

$57,424

$4,786

$1,105

6

$65,823

$5,486

$1,266

7

$74,222

$6,186

$1,428

8

$82,621

$6,886

$1,589

Each additional family member

+$8,399

+$700

+$162
a. Only ONE FARM APPLICATION PER HOUSEHOLD should be completed even if the students attend different schools. A household is considered all persons, related or unrelated, living at the same address.
b. DCPS only accepts FARM applications for the DCPS schools listed above, if you or your child attends a charter or private school, please reach out to the school directly.
c. FARM benefits for school year 2020-2021 expired on June 30th, 2021 and a new application is needed for school year 2021-2022.
Benefits of FARM Status
Waiver of college test fees
Waiver of college application fees
Reduced price internet services
USDA Nondiscrimination Statement