Stuart-Hobson Middle School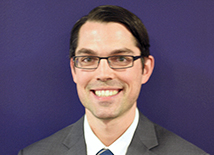 Eric Fraser earned his bachelor's degree, Master of Science for Teachers, and Master's degree in Education in New York City, where he also spent the first part of his career teaching and leading a school in Brooklyn. At the start of his career, Mr. Fraser was a high school English teacher for six years and an English department lead for three years, where he designed and facilitated professional learning for teachers in his cluster. He also improved access and performance on the English Language Arts Regents and Advanced Placement English exams. After becoming a principal in New York, he led the implementation of an innovative instructional model that lead to substantial gains on Math and Science New York State Regents exams for all students, and vulnerable sub-groups. Additionally, 95 percent of graduating students were accepted to at least one college.
Mr. Fraser has committed the last four years to leadership at DCPS. First, helping Anacostia High School to improve its four-year graduation rate and PARCC ELA performance during two years as principal. Most recently, he has served as an assistant principal at Stuart-Hobson Middle school where he worked toward closing the achievement gap and improving overall performance, resulting in a 4-STAR rating on the DC School Report Card.