Hope Harrod, 5th Grade, Burroughs Education Campus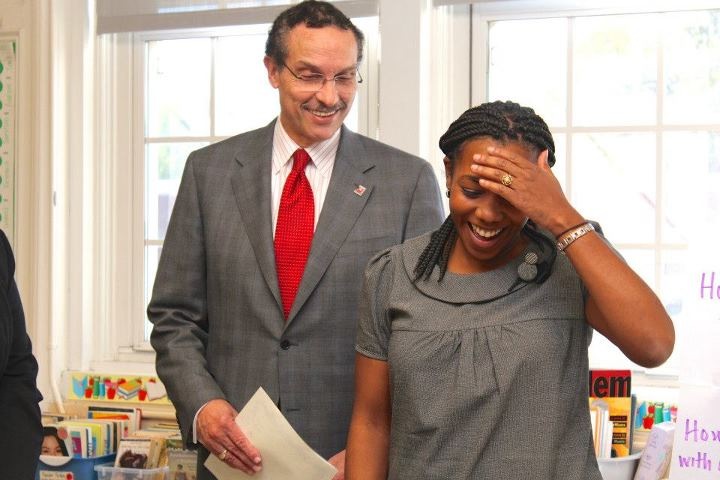 Hope Harrod began her teaching career in DCPS eleven years ago, and this year marks her fourth at Burroughs Education Campus. After studying history as an undergraduate, Ms. Harrod decided to pursue a master's degree in education.
Ms. Harrod is constantly perfecting her craft through a variety of leadership roles and professional development opportunities. She mentors teachers through the DC Teaching Fellows Program, coordinates school book fairs, organizes mathematics labs for students after school, and has served as a faculty member for a research institute through the Teaching America History project where she helped high school history teachers integrate the use of primary sources in the classroom.
Ms. Harrod takes students on extraordinary adventures using literacy. Her class discussions are engaging and student centered. Ms. Harrod fosters relationships that "transform" students. She helps them connect with their strengths and teaches them how to use them in ways that catapult their learning.
On the 2012 DC CAS, 24 percent of students in Ms. Harrod's class moved up one proficiency level in math and 40 percent of students moved up one proficiency level in reading. Burroughs, at the school level, also made tremendous gains, jumping 16 percentage points in math and 12 percentage points in reading.