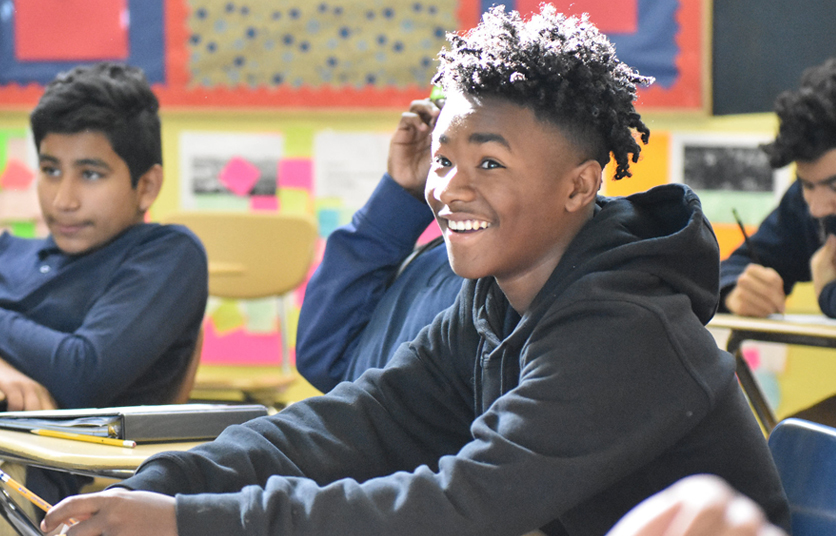 Beginning in School Year 2023-2024, DCPS will launch 6th Grade Academies in 11 middle schools across the district (see below for participating schools). These new grade-level academies will support a smooth transition to middle school for students and families by focusing on excellent attendance, academic success, and students' sense of belonging. Based on the success of our 9th Grade Academies, we are confident this new student life experience will build a community of learners set up to succeed in middle school, high school, and beyond.
Participating School Sites for School Year 2023-2024
Brookland MS
Eliot-Hine MS
Hart MS
Jefferson MS
Johnson MS
Kelly Miller MS
Kramer MS
MacFarland MS
Sousa MS
Stuart-Hobson MS
Wells MS
Program Overview
In addition to a Summer Bridge program that allows rising 6th graders to explore their new school, meet classmates and school staff, and begin to develop middle school skills, DCPS' 6th Grade Academy program will offer the following specialized supports year-round:
Each academy will have an Assistant Principal and budget dedicated exclusively to 6th grade.
The academies will focus on providing rich, responsive, and well-rounded educational experiences for students transitioning from 5th grade to middle school.
Teams of teachers will work with teams of students, ensuring strong student engagement to overcome challenges while meeting all social, emotional, and academic needs.
The 6th Grade Academy program aims to create a close-knit community of learners working toward individual and collective goals while building students' self-confidence in support of academic success.