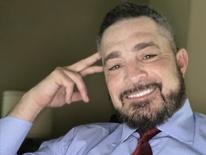 Dr. David Pinder currently serves as the Chief of Leadership Development for DC public schools. In this capacity, Dr. Pinder leads multiple teams that focus on the recruitment, selection, development and retention of our educators and school leaders. Utilizing career ladders and pipelines as anchor structures, the office provides development for leaders within their roles as well as for those who are aspiring to their next level of work.
Prior to this role, Dr. Pinder served as an Instructional Cluster Superintendent (2014-2021). In this capacity, Dr. Pinder supervised and coached school leaders to accelerate student achievement. This work included the redesign of 6 middle and high schools that were designated by the state superintendent's office as underperforming. Under his leadership, the schools realigned their instructional offerings to include innovative coursework through Project Lead the Way, New Tech Network, and 3DE programming. New partnerships were developed with the Department of Energy and Environment to provide students relevant learning opportunities connected to the content. The cluster also implemented a professional learning community (PLC) model to train aspiring and current leaders in instructional systems. This work led to significant growth in graduation rates, attendance and enrollment.
Prior to his role as Cluster Superintendent, Dr. Pinder served as Executive Director of New Leaders (2013-2014) developing the training of principals, assistant principals and teacher leaders.
From 2007-2013, Dr. Pinder served as principal of McKinley Technology High School. Under his leadership, McKinley students advanced more than 30% in proficiency in math and 20% in reading. In 2012, McKinley reached the coveted 90/90 status. McKinley was awarded the National Blue Ribbon in 2012.
Dr. Pinder was awarded the 2012 DCPS Principal of the Year.
Dr. Pinder has served as a teacher, department chair, academy coordinator, assistant principal. He has also served as adjunct faculty at Johns Hopkins and American University (2018-2020).
Dr. Pinder earned his doctorate from Johns Hopkins University in Entrepreneurial Leadership in Education in 2016.