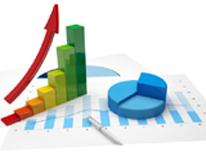 In Spring 2021, the DCPS Research Review Board will consider proposals monthly on the following schedule. (Review dates are subject to change without notice.) Contact [email protected] with questions.
| Month | Review Date | Proposals Due |
| --- | --- | --- |
| January | No research review | N/A |
| February | February 4 | January 29 |
| March | March 4 | February 26 |
| April | April 1 | March 26 |
| May | May 6 | April 30 |
| June | June 3 | May 28 |
DCPS Process and Requirements to Conduct Research or Obtain Confidential Data
We want to make DCPS the best urban school district in the country. To this end, we welcome high-quality research in DCPS using our data. We strive to create favorable conditions for research while respecting instructional time and individual privacy.
DCPS believes in the power of research to improve the body of knowledge related to learning and development. We welcome partnerships with the research community whose findings and results will benefit our students and/or staff or contribute to the wider improvement of public education.
DCPS exclusively approves proposals that meet professional standards for research design and ethical practices and have merit and relevance for the school system.
DCPS does not approve proposals that include randomized control trials in which students are denied services or there is deceit of students in their application to a program.
"Research" refers to any activity aiming to increase the existing body of knowledge. It encompasses all investigation, measurement, and evaluation activities, including design, pilots, data collection and analysis, interpretation of results, and conclusions and recommendations. Research may include primary data collection, secondary data usage, or both. "Data collection" includes, but is not limited to, interviews, focus groups, surveys, tests, observations, analysis of written documents, and experimental designs.
DCPS Research Priorities include:
Promote Equity: Define, understand, and promote equity so that we eliminate opportunity gaps and systematically interrupt institutional bias.
Empower Our People: Recruit, develop, and retain a talented, caring, and diverse team
Ensure Excellent Schools: Increase the number of excellent schools throughout the city
Educate the Whole Child: Provide rigorous, joyful, and inclusive academic and social emotional learning experiences to ensure all students are college and career ready.
Engage Families: Ensure communication and deepen partnerships with families and the community.
For a guide to submitting a research proposal in DCPS, download the DCPS Process and Requirements to Conduct Research or Obtain Confidential Data. This document governs requests to conduct research in DCPS or obtain data that:
Exist, must be constructed based on existing data, or do not exist and must be collected.
Are disaggregate (including student- and other individual-level data) or aggregate where identification is possible explicitly or implicitly (e.g., school-level data on subgroups smaller than 10 individuals).
Please direct all inquiries to [email protected].
Protection of Pupil Rights Amendment (PPRA)
Full DCPS policies related to PPRA can be found in this document.For a notification of rights under PPRA, parents and families can view the PPRA Notification Letter listed on this page.